If you'd like to email a member of the team, please use the email format firstname.surname@minorentertainment.com

Andrew develops new projects.
Andy is responsible for the company's finances, including fundraising and investor relations.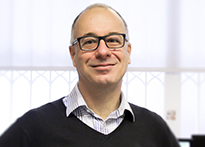 Ben manages and optimises our websites.
Claire provides administrative, customer service and ticketing support to our audience services team.
Di creates and delivers our digital marketing content.
Hugh uses direct and digital marketing strategy to grow audiences and ticket sales.
Jacqui provides admin support to the team and our productions.
Jenni manages our digital direct marketing campaigns.
Jo is responsible for customer relations and ensuring we deliver an excellent and consistent audience service experience.
John looks after our ticketing and manages relationships with box offices and ticket distributors.
Joyce looks after all our print and digital design.
Oliver produces our shows and books our tours.
Rich looks after ticketing, data analysis, merchandising, web and ICT.